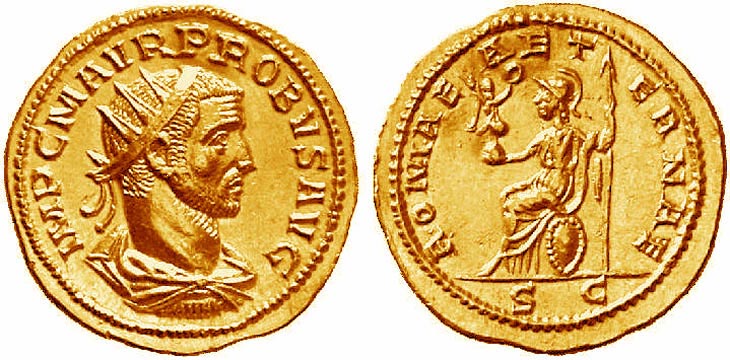 Not listed, Cyzicus. Bust type C. Denomination: Heavy aureus (Binio).
Not listed as heavy aureus, and not with S C in exergue
Lanz Sale 102 #965


OBV.: IMP C M AVR PROBVS AVG

Radiate, draped and cuirassed bust right.

REV.: ROMAE AETERNAE

Roma seated left on shield, holding Victory on globe and spear.

In exergue: / S C

Image provided courtesy of Dr. Hubert Lanz NUMISMATIK LANZ MÜNCHEN

Compare to RIC 891 the obverse die of which is obviously by the same die cutter.