3rd emission of Cyzicus
, 280 CE.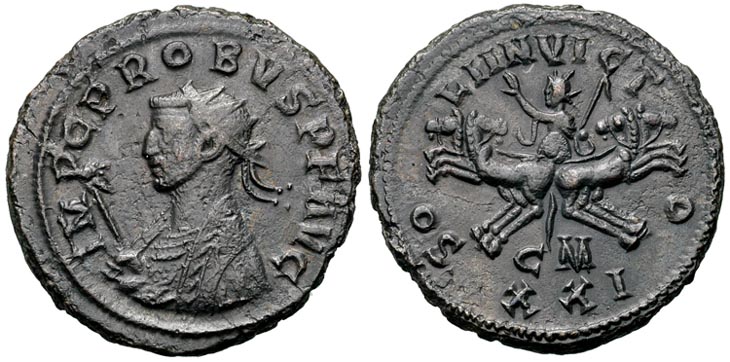 Not listed in RIC, Pink -, Cyzicus. Bust type H. Denomination: Antoninianus.
OBV.: IMP C PROBVS P F AVG

Radiate bust left in imperial mantle, holding sceptre surmounted by eagle.

REV.: SOLI INVICTO

Sol in spread quadriga.

Mintmark: CM above XXI (no exergual line)

Weight: 5.00 g.

Image provided courtesy of Zach Beasley, Beast Coins.