4th emission of Serdica, 277 CE (Pink) / 280-81 CE (Gysen).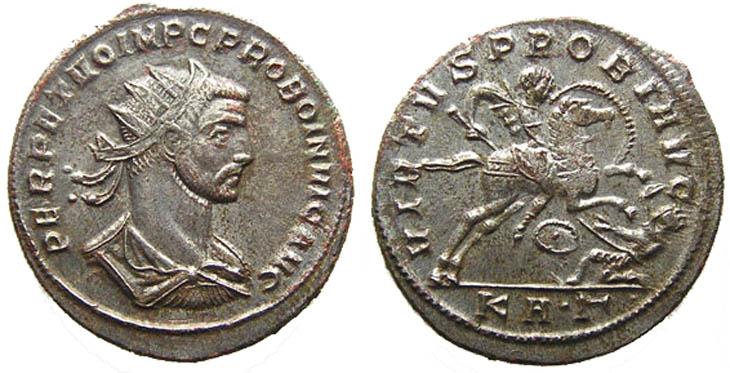 Not listed in RIC, Serdica. Bust type C. Denomination: Antoninianus.


OBV.: PERPETVO IMP C PROBO INVIC AVG

Radiate, draped and cuirassed bust right, seen from back.

REV.: VIRTVS PROBI AVG

Emperor galloping right, riding down enemy, whose shield lies beneath horse.

Mintmark: / KA dot Gamma dot

Weight: 3.96 g.

Image provided courtesy of Zach Beasley, Beast Coins.