4th emission of Serdica, 277 CE (Pink) / 280-81 CE (Gysen).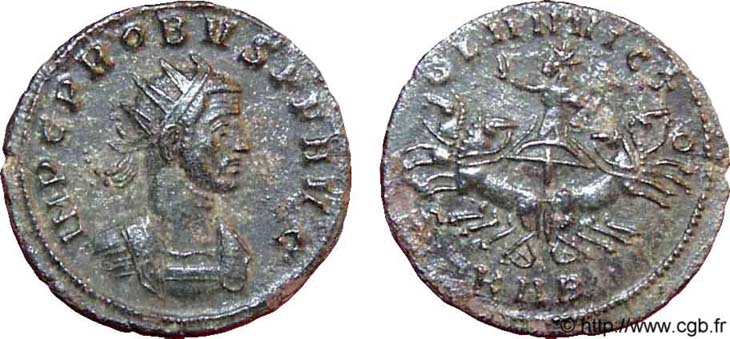 RIC 863, Serdica. Bust type F. Denomination: Antoninianus.


OBV.: IMP C PROBVS P F AVG

Radiate, cuirassed bust right.

REV.: SOLI INVICTO

Sol in spread quadriga, right hand raised, holding globe in left.

Mintmark: KABeta [no exergual line]

Image provided courtesy of Michel Prieur, CGB.