5th emission of Serdica
, 280 CE (
Pink
) / 281 CE (
Gysen
)
.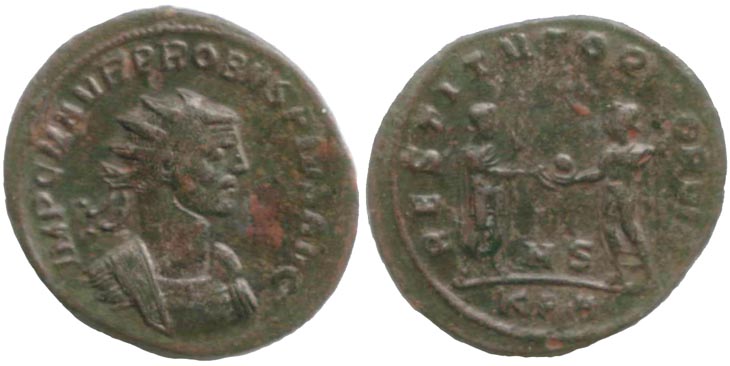 RIC 857 variant, Serdica. Bust type F. Denomination: Antoninianus.
Not listed for this emission and bust type in RIC.


OBV.: IMP C M AVR PROBVS PIVS AVG

Radiate, cuirassed bust right.

REV.: RESTITVTOR ORBIS

Emperor standing right, holding spear, receiving globe from Jupiter standing left, holding sceptre.

Mintmark: In center field MS // KA•A• MS // KA dot Alpha dot

Weight: 3.17 g.

Image provided courtesy of Uwe Neumann.