2nd emission of Serdica, 276 CE.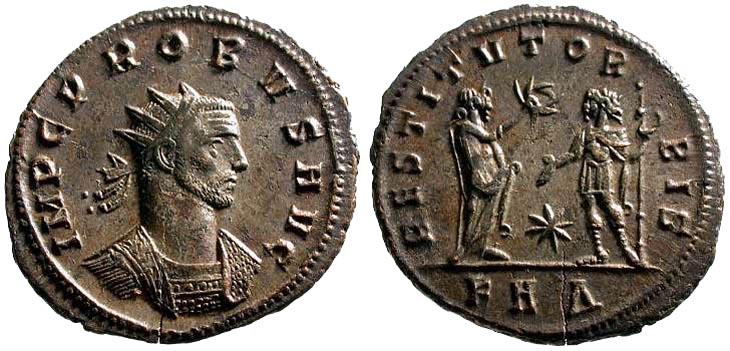 RIC 853 variant, Serdica. Bust type F. Denomination: Antoninianus.
Not listed for this emission in RIC.


OBV.: IMP C PROBVS AVG

Radiate, cuirassed bust right.

REV.: RESTITVT ORBIS

Victory standing right, presenting wreath to emperor standing left, holding spear.

Mintmark: In center field star / KADelta

Weight: ?

Image provided courtesy of Plamen Arsoff, Ancient Treasures.