5th emission of Serdica, 280 CE (Pink) / 281 CE (Gysen)..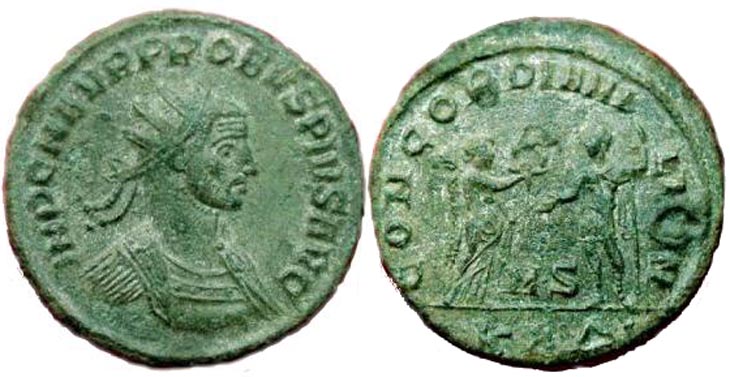 Not listed in RIC, Serdica. Bust type F. Denomination: Antoninianus.
Not listed for reverse type in RIC and Pink.


OBV.: IMP C M AVR PROBVS PIVS AVG

Radiate, cuirassed bust right.

REV.: CONCORDIA MILITVM

Victory standing right holding palm, presenting wreath to emperor standing left, holding spear.

Mintmark: In center field MS / KA dot Delta dot

Weight: ?

Image provided courtesy of Eddy Raes.