5th emission (?) of Serdica, 280 CE (Pink) / 281 CE (Gysen).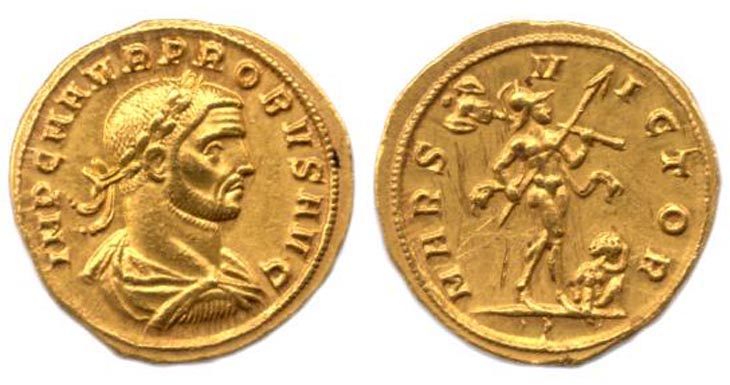 RIC 824, Serdica. Bust type D. Denomination: Aureus.


OBV.: IMP C M AVR PROBVS AVG

Laureate, draped and cuirassed bust right, seen from back.

REV.: MARS VICTOR

Mars walking right, holding spear and trophy; at foot captive.

Mintmark: / (exergual line only).

Image provided courtesy of JEAN ELSEN S.A..