4th emission of Siscia, 277 CE.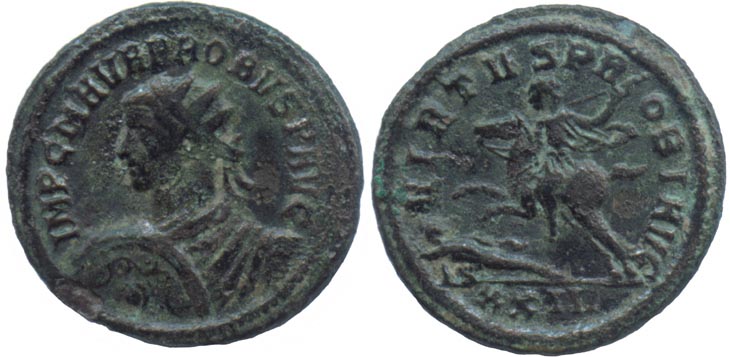 Not listed in RIC; Alföldi type 98, n° -, cf. type 96, nº 166 for obverse; Siscia. Denomination: Antoninianus.


OBV.: IMP C M AVR PROBVS P AVG

Radiate, draped and cuirassed bust left, holding shield, seen from back.

REV.: VIRTVS PROBI AVG

Emperor galloping left, spearing enemy.

Mintmark: // XXIV

Weight: ?

Image provided courtesy of Vaclav Prevratil.