---
4th emission of Siscia
, late 277 CE.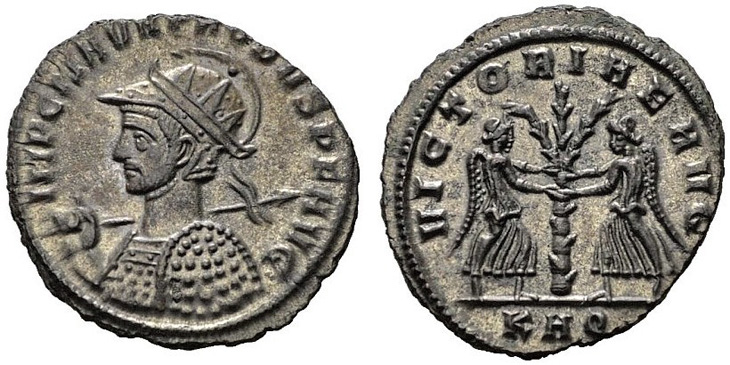 RIC 799; Alföldi type 88, n° 4; Siscia. Bust type G, (E1). Denomination: Antoninianus.


OBV.: IMP C M AVR PROBVS P F AVG

Radiate, helmeted, cuirassed bust left, holding spear and shield.
Pseudo-Corinthian helmet.
Pointed spear. Shield bordered with rivets and studded.
Lorica hamata.


REV.: VICTORIAE AVG

Two Victories standing face to face, clasping hands before palm-tree.

Mintmark: // KAQ

Weight: 3.51 g.
Die axis: 7h.
Diameter: 20-22 mm.


Image provided courtesy of Barnaba Skibniewski.

Ex H.D. Rauch Auction 96.

---
Last revision: 11.07.2017