---
4th emission of Siscia
, late 277.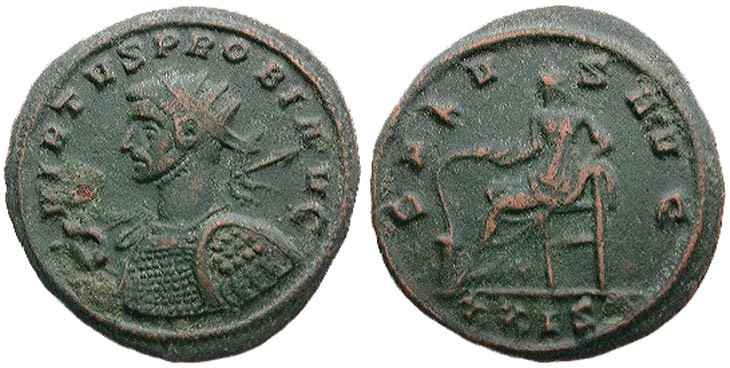 Not listed in RIC; Alföldi type 63, n° 28; Siscia. Denomination: Antoninianus.


OBV.: VIRTVS PROBI AVG

Radiate, cuirassed bust left, holding spear and shield.
Shield decorated with rider right, soldiers carrying shields in foreground.

REV.: SALVS AVG

Salus seated left, feeding serpent rising from altar.

Mintmark: / XXIS

Weight: ?

Image provided courtesy of Plamen Arsoff, Ancient Treasures.