8th emission of Lugdunum,
IX - XII 281.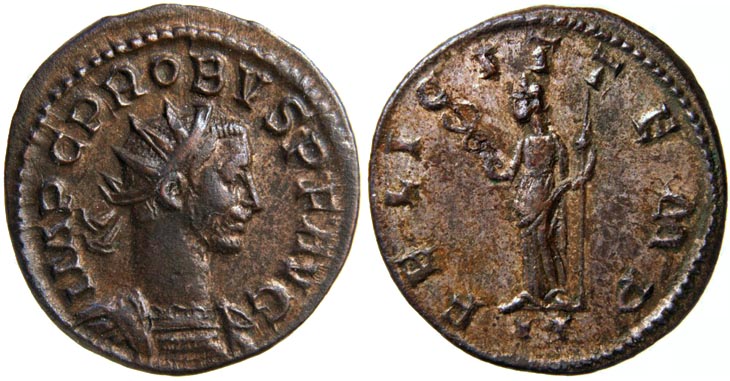 RIC 75; Bastien 347; Lugdunum. Bust type F. Denomination: Antoninianus.


OBV.: IMP C PROBVS • P • F • AVG

Radiate, cuirassed bust right.

REV.: FELICIT TEMP

Felicitas standing left, holding caduceus and sceptre.

Mintmark: // II

Weight: ?

Image provided courtesy of Martin Griffiths.