---
2nd emission of Siscia, 277 CE.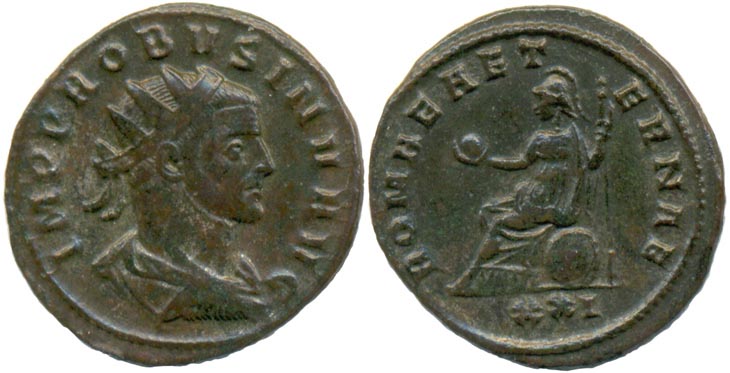 RIC 742; Alföldi type 58, nº 1; Siscia. Bust type C. Denomination: Antoninianus.


OBV.: IMP PROBVS INV AVG

Radiate, draped and cuirassed bust right, seen from back.

REV.: ROMAE AETERNAE

Roma seated left on shield, holding globe and sceptre.

Mintmark: // XXI

Weight: 3.58 g.

Image provided courtesy of Theo Majnik.