---
5th emission of Siscia
, 278 CE.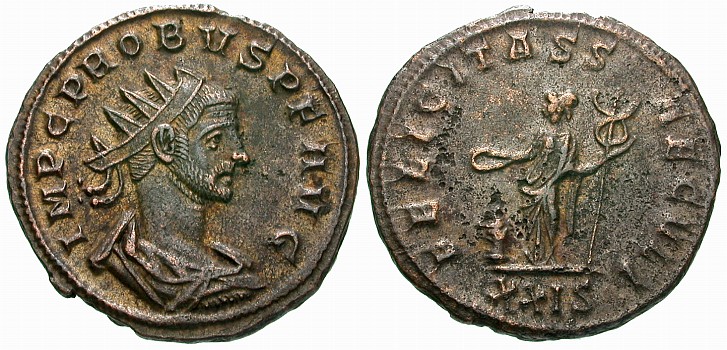 Not listed in RIC; Alföldi type 33, n° 6; Siscia. Bust type C. Denomination: Antoninianus..


OBV.: IMP C PROBVS P F AVG

Radiate, draped and cuirassed bust right, seen from back.

REV.: FELICITAS SAECVLI

Felicitas standing left by altar, holding patera and caduceus.

Mintmark: / XXIS

Weight: ?

Image provided courtesy of Plamen Arsoff, Ancient Treasures.