8th emission of Lugdunum,
IX - XII 281.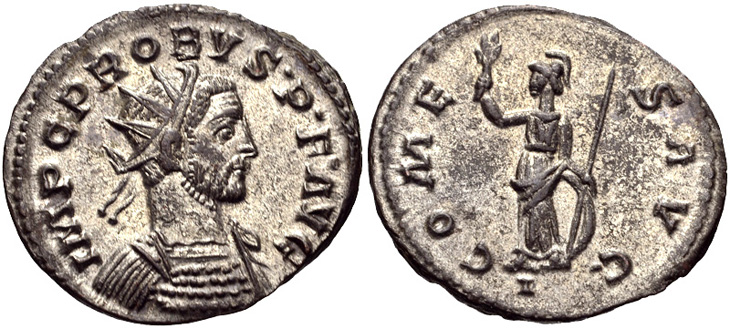 RIC 65; Bastien 342; Lugdunum. Bust type F. Denomination: Antoninianus.


OBV.: IMP C PROBVS • P • F • AVG

Radiate, cuirassed bust right.

REV.: COMES AVG

Minerva standing left, holding olive-branch and spear and resting left hand on shield.

Mintmark: // I

Weight: 3.13 g.
Die axis: 6h
Diameter: 22 mm

Image provided courtesy of CLASSICAL NUMISMATIC GROUP

Ex CNG stock.

IMP C PROBVS dot P dot F dot AVG
---
Last revision: 22.04.17