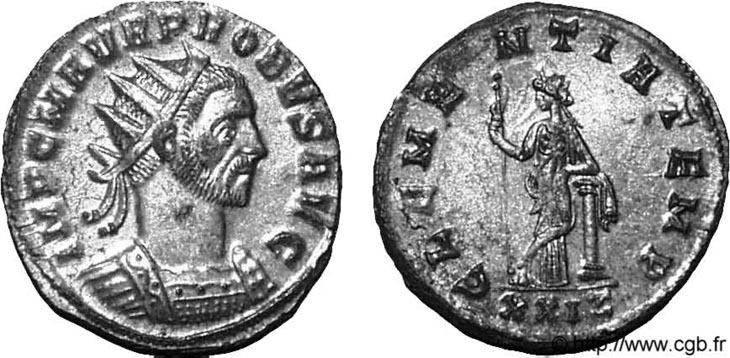 RIC 642, Siscia. Bust type F. Denomination: Antoninianus.
Pink attributes this coin to the first emission of Rome.


OBV.: IMP C M AVR PROBVS AVG

Radiate, cuirassed bust right.

REV.: CLEMENTIA TEMP

Clementia standing left, legs crossed, leaning on column, holding sceptre.

Mintmark: / XXIZeta

Image provided courtesy of Michel Prieur, CGB.