2nd emission of Siscia, 277 CE.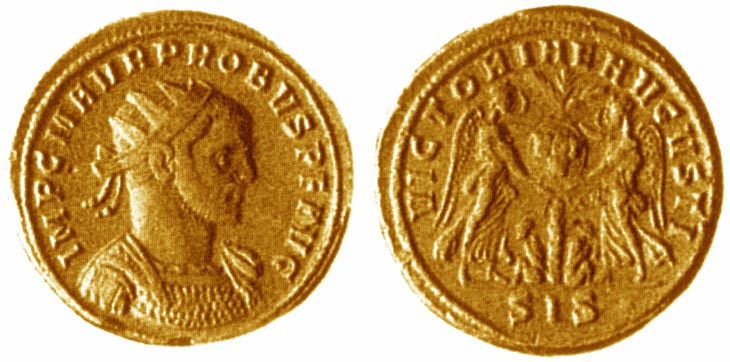 RIC 601, Siscia. Bust type F. Denomination: Heavy Aureus.


OBV.: IMP C M AVR PROBVS P F AVG

Radiate, cuirassed bust right.

REV.: VICTORIAE AVGVSTI

Two Victories attaching shield inscribed VOT X to a palm-tree
standing between two captives.

Mintmark: / SIS

Weight: 8.18 g.

Image: Gnecchi, Plate 4, 3.