2nd emission of Siscia, 277 CE.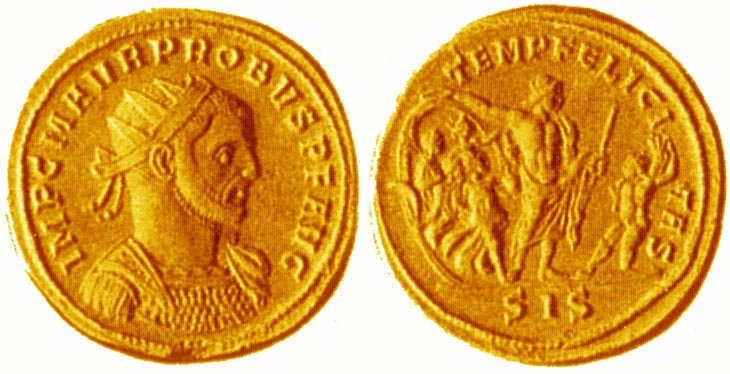 RIC 598, Siscia. Bust type F. Denomination: Heavy Aureus.


OBV.: IMP C M AVR PROBVS P F AVG

Radiate, cuirassed bust right.

REV.: TEMP FELICITAS

Saturn or Tempus standing right, holding left sceptre, right hand on zodiacal
circle in which there are the four seasons; to right, nude figure (the new year),
holding cornucopiae.

Mintmark: / SIS

Weight: 8.25 g.

Image: Gnecchi, Plate 4, 2.