2nd emission of Siscia
, 277 CE.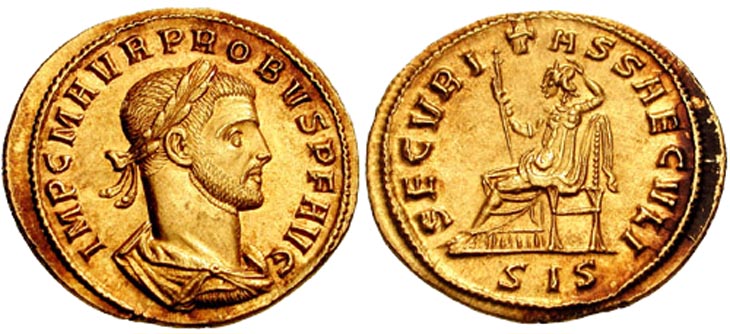 RIC 593, Siscia. Bust type D. Denomination: Aureus.


OBV.: IMP C M AVR PROBVS P F AVG

Laureate, draped and cuirassed bust right.

REV.: SECVRITAS SAECVLI

Securitas seated left, holding sceptre and raising left hand to head.

Mintmark: / SIS

Weight: 6.95 g.

Image provided courtesy of CLASSICAL NUMISMATIC GROUP

Triton VII, 12 January 2004.