5th emission of Siscia, 278 CE.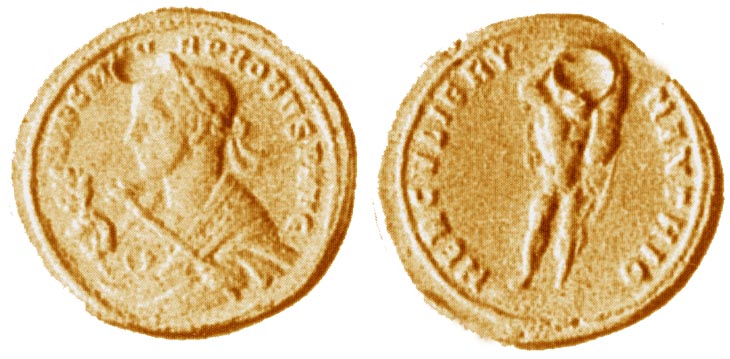 RIC 587, Siscia. Denomination: Heavy Aureus.


OBV.: IMP C M AVR PROBVS P AVG

Laureate, bust left, in imperial mantle holding branch or flowers and sceptre surmounted by eagle.

REV.: HERCVLI ERYMANTHIO

Hercules standing right, carrying wild boar.

Mintmark:

Weight: 7.5 g.

Image: Gnecchi, Plate 4, 1.