2nd emission of Siscia, 277 CE.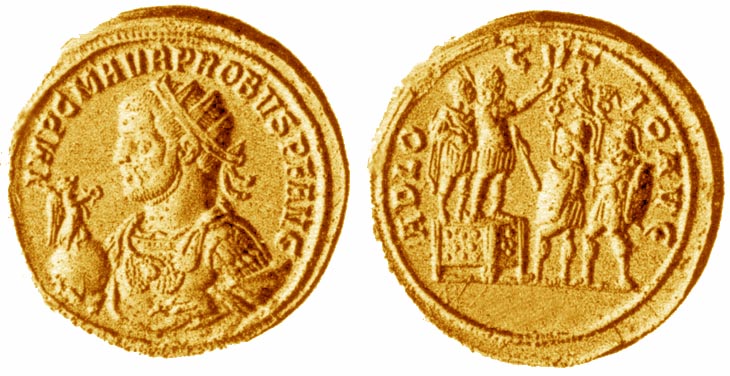 RIC 581, Siscia. Denomination: Heavy Aureus.


OBV.: IMP C M AVR PROBVS P F AVG

Radiate, cuirassed bust left, holding pugio in left hand and globe nicephore in right

REV.: ADLOCVTIO AVG

Emperor standing left on platform, with praetorian prefect, addressing two soldiers,
each holding ensign and shield.

Mintmark: /

Weight: 8.49 g.

Image: Gnecchi, Plate 3, 16.