1st emission of Lugdunum,
X 276 CE.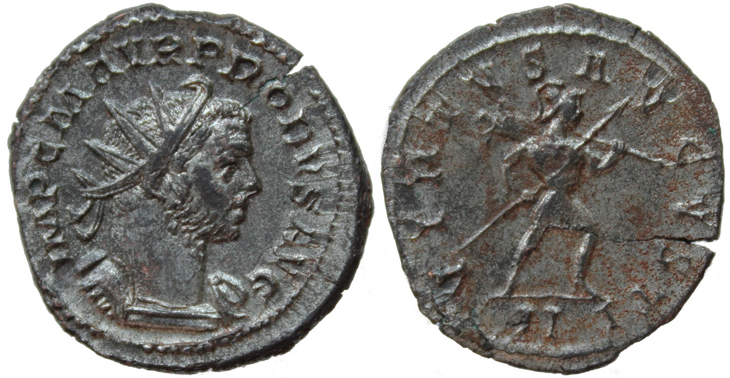 RIC 58; Bastien 152; Lugdunum. Bust type F. Denomination: Antoninianus.


OBV.: IMP C M AVR PROBVS AVG

Radiate, cuirassed bust right.

REV.: VIRTVS AVGVSTI

Mars walking right, holding spear and trophy.

Mintmark: // II

Weight: 3.53 g.
Die axis: 6h
Diameter: 21-22 mm.


Image provided courtesy of Barnaba Skibniewski.
---
Last revision: 21.04.2017