6th emission of Ticinum, 279 CE.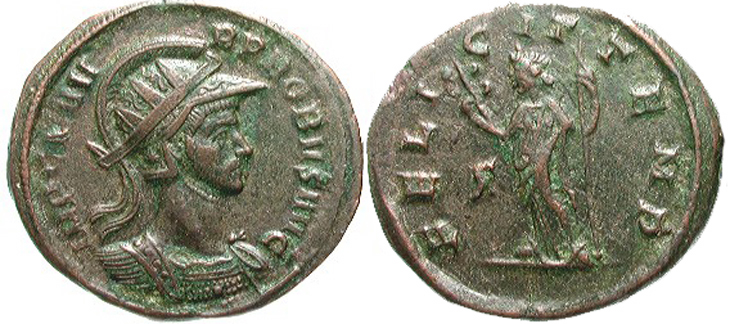 Not listed in RIC, cf. Pink p. 65[53] Ancillary reverses, (Leg. 1); Ticinum. Denomination: Antoninianus.


OBV.: IMP C M AVR PROBVS AVG

Radiate, helmeted, cuirassed bust right.

REV.: FELICIT TEMP

Felicitas standing left, holding caduceus and sceptre.

Mintmark: In left field (cursive digamma) ς /

Weight: ?

Image provided courtesy of Plamen Arsoff, Ancient Treasures.