6th emission of Ticinum, second phase (with XXI), 279 CE.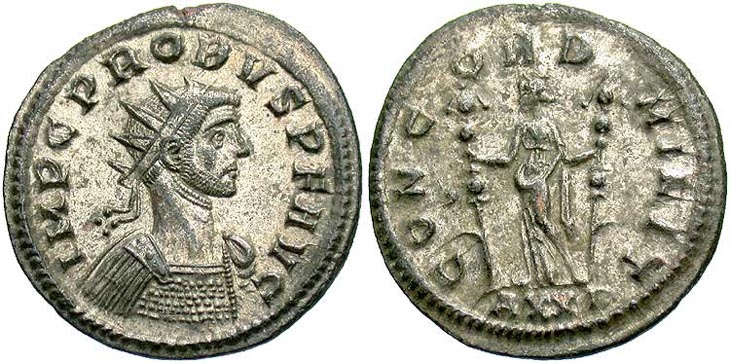 RIC 531, Ticinum. Bust type F. Denomination: Antoninianus.


OBV.: IMP C PROBVS P F AVG

Radiate, cuirassed bust right.

REV.: CONCORD MILIT

Concordia standing left, holding two ensigns.

Mintmark: // AXXI

Weight: ?

Image courtesy of Zach Beasley, Beast Coins.