4th emission of Lugdunum,
VI - XII 277 CE.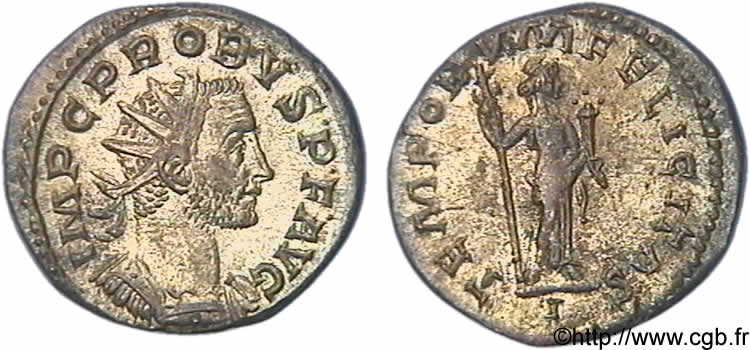 RIC 53; Bastien 186 ;Lugdunum. Bust type F. Denomination: Antoninanus.


OBV.: IMP C PROBVS dot P dot F dot AVG

Radiate, cuirassed bust right.

REV.: TEMPORVM FELICITAS

Felicitas standing right, holding caduceus and cornucopiae.

Mintmark: / I

Weight: 3.87 g.

Image provided courtesy of Michel Prieur, CGB.