8th emission of Ticinum, 280 CE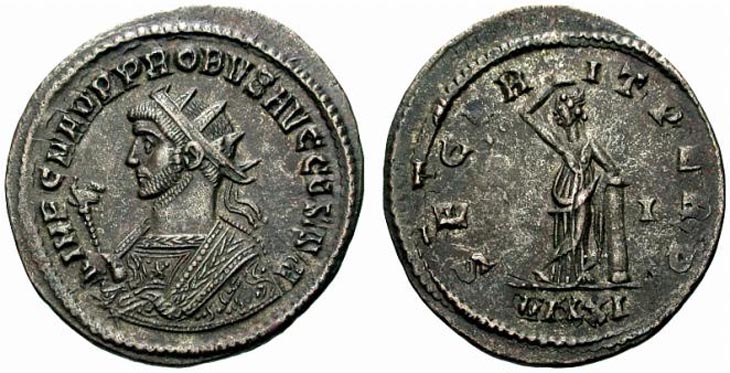 RIC 528, Ticinum. Bust type H. Denomination: Antoninianus.
This coin is part of the EQVITI series of Ticinum.


OBV.: IMP C M AVR PROBVS AVG CONS III

Radiate bust left in imperial mantle, holding sceptre surmounted by eagle.

REV.: SECVRIT PERP

Securitas standing left, leaning on column, legs crossed, hand raised to head.

Mintmark: In right field I // VIXXI

EQVITI

Weight: 3.43 g.

Image provided courtesy of Joachim Stollhoff, Münzen & Medaillen Deutschland GmbH.

Münzen & Medaillen Deutschland Auction 16, 19 May 2005.