8th emission of Ticinum
, 280 CE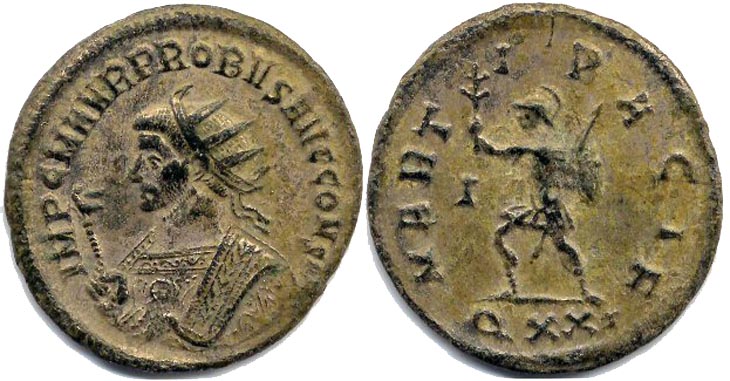 RIC 511; Pink p. 66[54] off. 4, leg. 1/III; Ticinum. Bust type H. Denomination: Antoninianus.
This coin is part of the EQVITI series of Ticinum.


OBV.: IMP C M AVR PROBVS AVG CONS III

Radiate bust left in imperial mantle, holding sceptre surmounted by eagle.

REV.: MARTI PACIF

Mars walking left, holding olive-branch, spear and shield.

Mintmark: In left field I // QXXI

EQVITI

Weight: ?

Image provided courtesy od Martin Griffiths.