9th emission of Ticinum,
281 CE.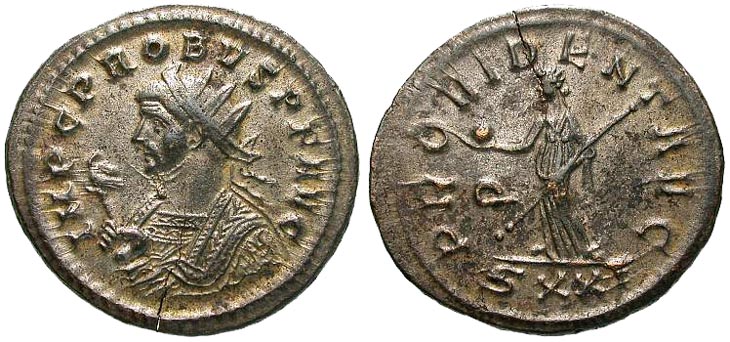 RIC 489, Ticinum. Bust type H.Denomination: Antoninianus.
This coin is part of the EQVITI series of Ticinum.


OBV.: IMP C PROBVS P F AVG

Radiate bust left in imperial mantle, holding sceptre surmounted by eagle.

REV.: PROVIDENT AVG

Providentia standing left, holding globe and sceptre.

Mintmark: Q in left field // SXXI

EQVITI

Weight: ?

Image provided courtesy of Plamen Arsoff, Ancient Treasures.