1st emission of Lugdunum, X 276 CE.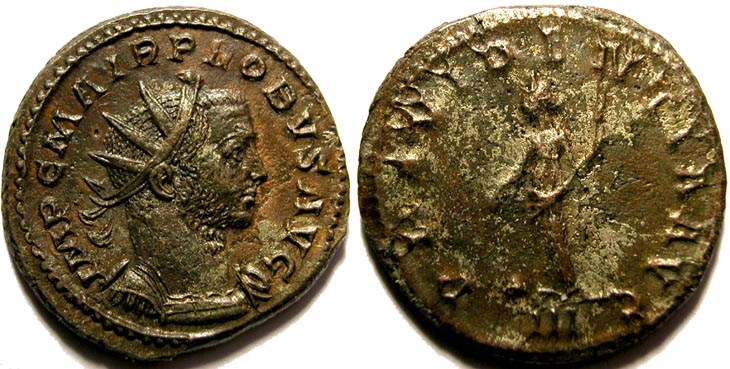 RIC 47; Bastien 153; Lugdunum. Bust type F. Denomination: Antoninianus.


OBV.: IMP C M AVR PROBVS AVG

Radiate, cuirassed bust right.

REV.: PROVIDENTIA AVG

Providentia standing left, holding baton and sceptre; at foot, globe.

Mintmark: / III

Weight: ?

Image provided courtesy of Youri Kabanov.