5th emission of Ticinum,
279 CE.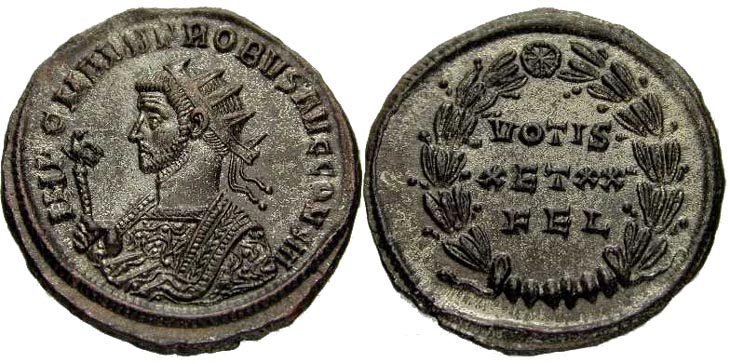 RIC 460, Ticinum. Bust type H. Denomination: Antoninianus.








OBV.: IMP C M AVR PROBVS AVG CONS III

Radiate bust left in imperial mantle, holding sceptre surmounted by eagle.

REV.: VOTIS X ET XX FEL in three lines within laurel wreath.

Mintmark:

Weight: 3.96 g.
Die axis: ?
Diameter: ?


Image provided courtesy of CLASSICAL NUMISMATIC GROUP

CNG Mailbid Sale 58, 19 September 2001.