3rd emission of Ticinum, 277 CE..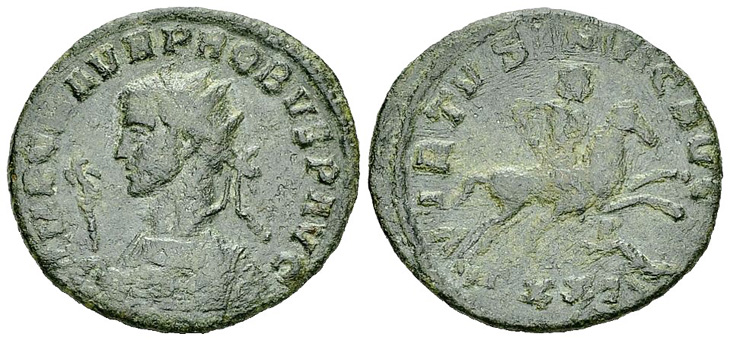 RIC 455, Ticinum. Bust type H. Denomination: Antoninianus.







OBV.: IMP C M AVR PROBVS P AVG

Radiate bust left in imperial mantle, holding sceptre surmounted by eagle.


REV.: VIRTVS INVIC AVG

Emperor galloping right, spearing fallen enemy.

Mintmark: TXXT [no exergual line]

Weight: 3.28 g.
Die axis: ?
Diameter: 22 mm.

Image provided courtesy of Auctiones GmbH.

Auctiones eAuction 40, 20.09.2015.