2nd emission of Lugdunum, XI - XII 276 CE.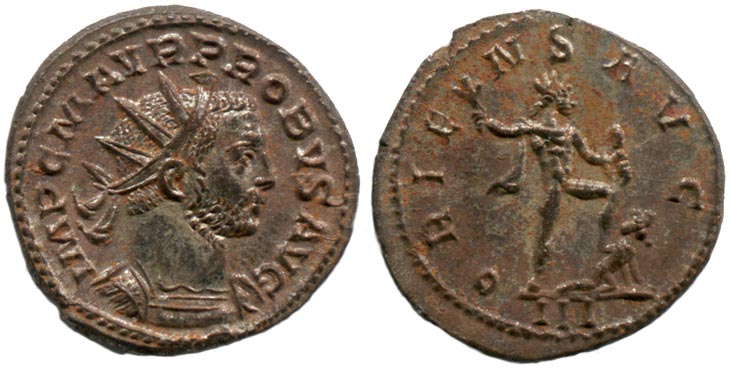 RIC 45; Bastien 169; Lugdunum. Bust type F. Denomination: Antoninianus.


OBV.: IMP C M AVR PROBVS AVG

Radiate, cuirassed bust right.

REV.: ORIENS AVG

Sol standing right, holding branch and bow, and treading down captive.
RIC quotes Cohen 387 and calls the object in Sol's right hand a "whip" (un fouet).
Bastien identifies it as a branch (un rameau).

Mintmark: / III

Weight: ?