4th emission of Ticinum, 278 CE.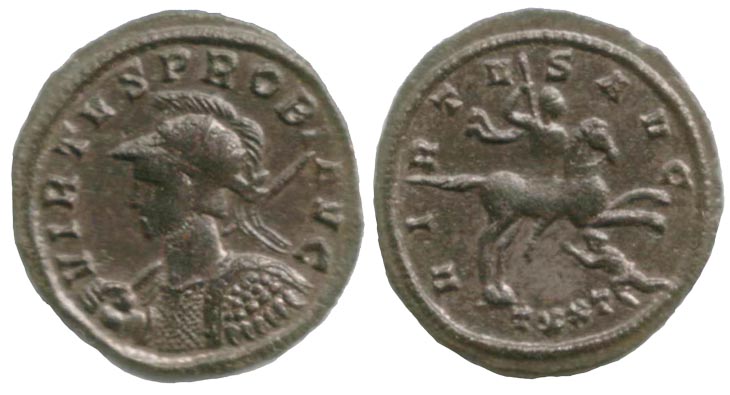 RIC 448 variant. Ticinum. Bust type G. Denomination: Antoninianus.
Not listed for this officina in RIC.


OBV.: VIRTVS PROBI AVG

Radiate, helmeted, cuirassed bust left, holding spear and shield.
Shield decorated with rows of shield bearing soldiers.

REV.: VIRTVS AVG

Emperor riding right over enemy.

Mintmark: // TXXT

Weight: 3.99 g.

Image provided courtesy of Uwe Neumann.