Note: RIC lists legend 2 (IMP C M AVR PROBVS AVG), bust A and cites Milani.
However, Milani (LV 3620, p. 146) lists only
IMP C PROBVS P F AVG
which is congruent with Pink, as below.
---
4th emission of Ticinum,
278 CE.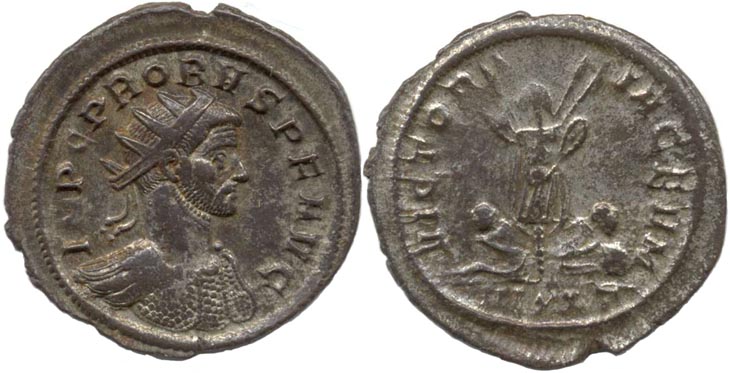 RIC 425 corr.; Pink p. 64[52], new rev. with leg. 5; Ticinum. Bust type F. Denomination: Antoninianus.








OBV.: IMP C PROBVS P F AVG

Radiate, cuirassed bust right.

REV.: VICTORIA GERM

Trophy between two captives.

Mintmark: // VIXXT

Weight: 3.46 g.
Die axis: ?
Diameter: ?


Image provided courtesy of Philippe Gysen