4th emission of Ticinum,
278 CE.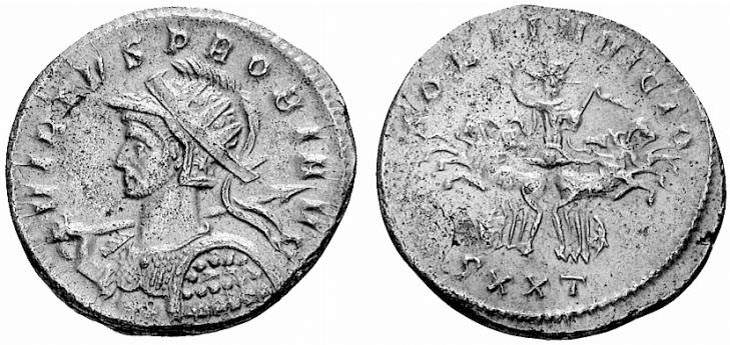 RIC 420, Ticinum. Bust type G. Denomination: Antoninianus.


OBV.: VIRTVS PROBI AVG

Radiate, helmeted, cuirassed bust left, holding spear and shield.
Shield decorated with two rows of shield bearing troops.

REV.: SOLI INVICTO

Sol in spread quadriga, holding globe and whip.

Mintmark: // SXXT (no exergual line)

Weight: 3.88 g.

Image provided courtesy of Joachim Stollhoff, Münzen & Medaillen Deutschland GmbH.

Münzen & Medaillen Deutschland Auction 19; 16 May, 2006.