Coins with ERCVLI PACIFER, ERCVLI PACIFERO, HERCVLI PACIFER, HERCVLI PACIFERO
4th emission of Ticinum, 278 CE.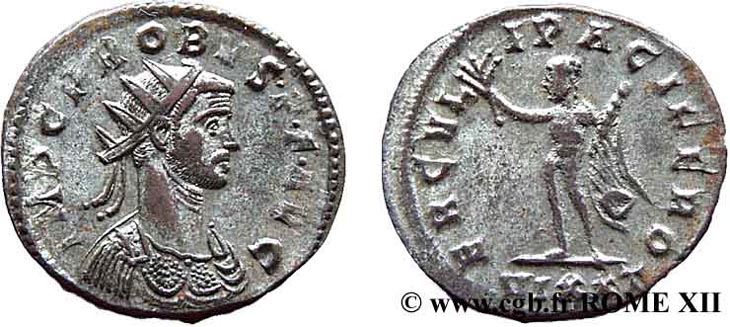 RIC 381, Ticinum. Bust type F. Denomination: Antoninianus.


OBV.: IMP C PROBVS • P • F • AVG IMP C PROBVS dot P dot F dot AVG

Radiate, cuirassed bust right.

REV.: ERCVLI PACIFERO

Hercules standing left, holding olive-branch, club and lion's skin.

Mintmark: // VIXXT

Weight: 4.28 g.

Image provided courtesy of Michel Prieur, CGB.