2nd emission of Rome
, 277 CE.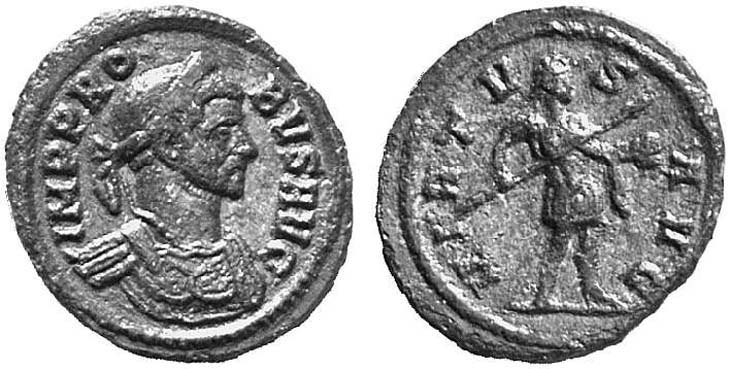 RIC 280, Rome. Bust type E. Denomination: Quinarius..
.

OBV.: IMP PROBVS AVG

Laureate, cuirassed bust right.

REV.: VIRTVS AVG

Emperor standing right, holding globe and spear.

Mintmark: /

Weight: 1.45 g.

Image provided courtesy of New York Sale partners.

New York Sale V, January 15, 2004.