7th emission of Rome, 282 CE.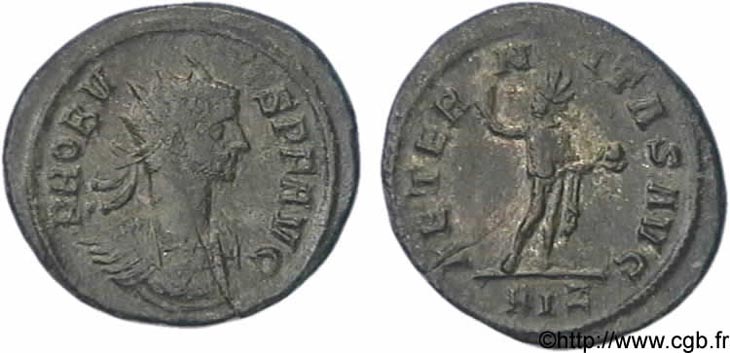 RIC 168, Rome. Bust type F. Denomination: Antoninianus.
This coin is part of the AEQVITI series of Rome.


OBV.: PROBVS P F AVG

Radiate and cuirassed bust right.

REV.: AETERNITAS AVG

Sol standing, looking left, right hand raised, left holding globe.

Mintmark: / RIZ

AEQVITI

Image provided courtesy of Michel Prieur, CGB.