RIC incorrectly lists #117 as from officina D.
These coins are from officina B only. cf. Bastien, page 220.
---
9th emission of Lugdunum, I - VIII 282 CE.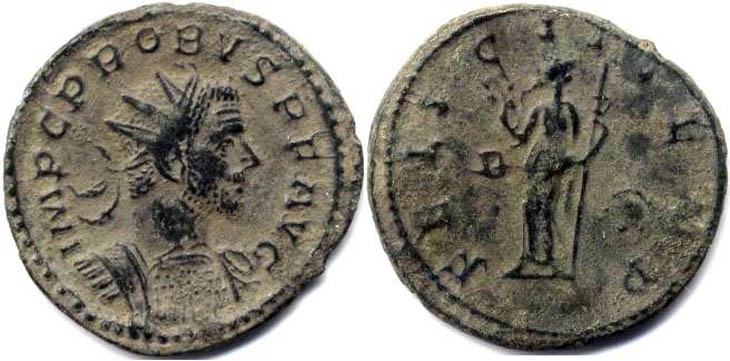 RIC 117 corr.; Bastien 382; Lugdunum. Bust type F. Denomination: Antoninianus.


OBV.: IMP C PROBVS P F AVG

Radiate, cuirassed bust right.

REV.: FELICIT TEMP

Felicitas standing left, holding caduceus and sceptre.

Mintmark: In left field B //

Weight:?

Image provided courtesy of Martin Griffiths.