9th emission of Lugdunum,
I - VIII 282 CE.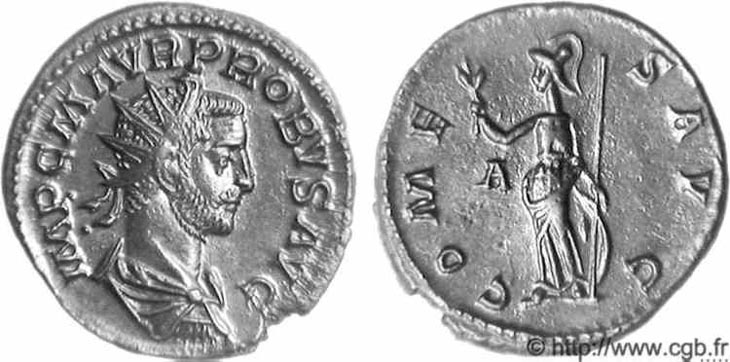 RIC 115, Lugdunum. Bust type C. Denomination: Antoninianus.


OBV.: IMP C M AVR PROBVS AVG

Radiate, draped and cuirassed bust right.

REV.: COMES AVG

Minerva standing left, holding olive-branch and spear, left hand on shield.

Mintmark: In left field A /

Image provided courtesy of Michel Prieur, CGB.